We're officially saying goodbye to the old CareerViewXR site later this month. For those of you out of the loop, its successor was launched back in February so we're finally setting careerviewxr.com to redirect. It's a little bittersweet, the end of an era as they say, but at the same time we're excited to enter the next chapter with new and improved features, including:
Updated & improved UI
Simple access code login for students & job seekers
Admin dashboard with video downloads tab and analytics tabs
Search & Filter function in experiences gallery
And last but not least—47 experiences (and counting)!
Don't worry, we won't get complacent on you; we already have a running wish list of additions and improvements for the future. Subscribers that were migrated onto the new site have already been providing valuable feedback for updates. Interested in a demo of the new platform? We'd love to show it off; schedule a time with us here.
(PSSST… the Be More Colorful site recently got a fresh coat of paint too, if you couldn't tell!)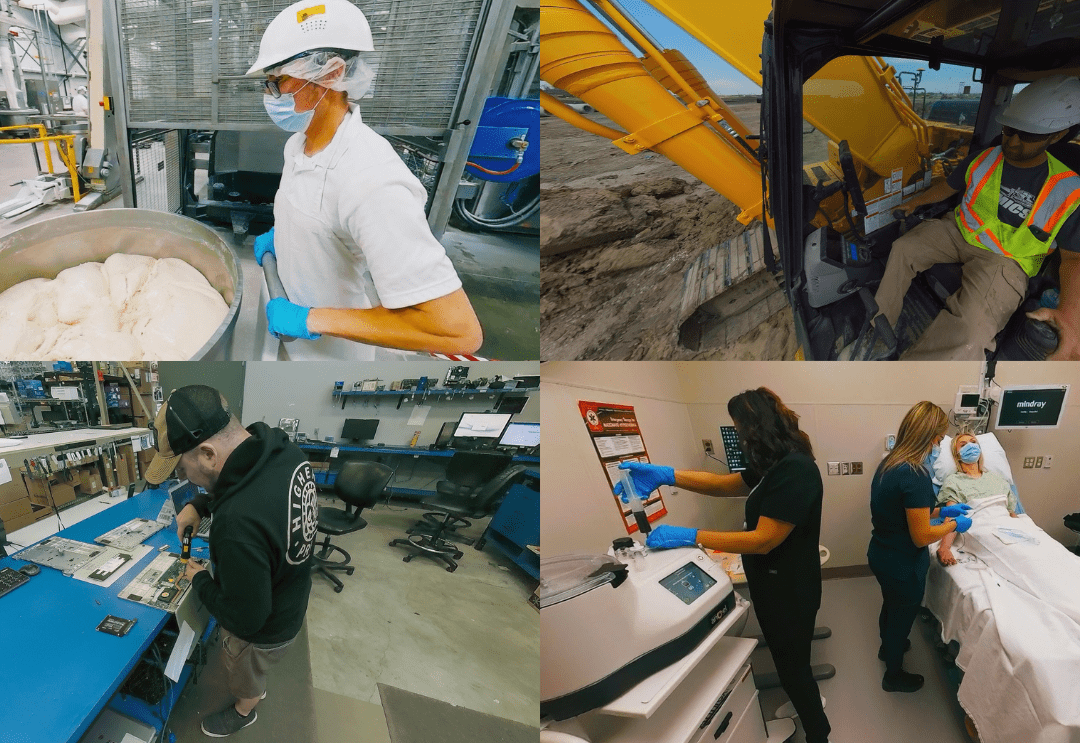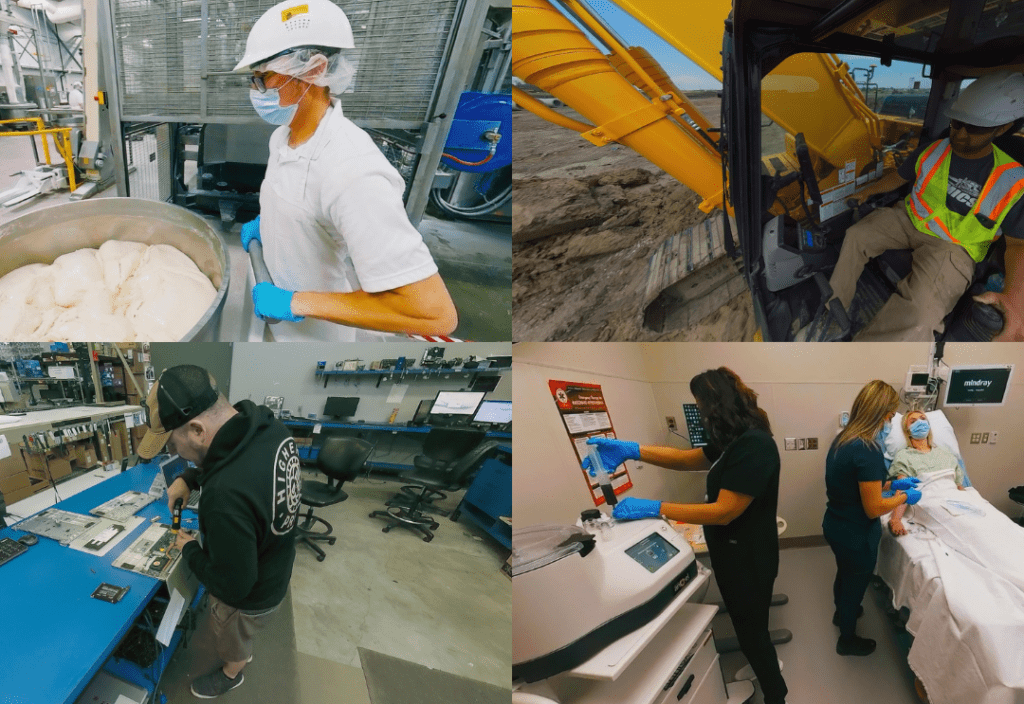 If you're familiar with our old site, you know that we had a base of about 24 experiences for quite a while. With the launch of our new site, we unveiled a handful of never-before-seen field trips and job shadows. Since then, we've been continuing to update the site with additional experiences and will continue doing so to grow our library! Here are a few examples, seen above:
Baker – Baker Boy – Bismarck, ND
Heavy Equipment Operator – McGough Construction – Fargo, ND
Computer Hardware & IT – ByteSpeed – Moorhead, MN
Registered Nurse – Unity Medical Center – Grafton, ND
The full experience catalogue can be viewed here. A handful are marked as free, so be sure to check out a few while you're there.